What is Social Media Marketing?
Social media marketing, or SMM, is a form of digital marketing that uses social media platforms to promote products, services, or brands. The goal of social media marketing is to increase brand awareness, generate leads, and drive sales. Social media platforms such as Facebook, Twitter, Instagram, LinkedIn, and YouTube have a massive user base, which makes them an ideal platform for businesses to reach and engage with their target audience. Social media marketing allows businesses to interact with their customers in a more personal and engaging way, building relationships and trust with them.
However, to achieve the best results, it's essential to have a well-defined strategy in place. This includes identifying your target audience, setting specific goals and objectives, creating engaging content, and measuring and analyzing the results. A good social media marketing agency can help businesses in creating, executing, and measuring the results of their social media marketing campaigns.
Speaking of good Social Media Marketing agency, VIRUNI is your best option!
What does a Social Media Marketing Agency do?
In the world of social media marketing (SMM), content is king. A social media marketing agency is responsible for crafting and disseminating various types of content, scheduling and publishing it to educate potential customers about a particular product or service, ultimately leading to the growth of a successful business. Social media has transformed from being a platform for personal photos and posts to a powerful tool for businesses to increase sales. The majority of companies now consider social media to be the most promising market, and with good reason which makes it an unparalleled medium for reaching a diverse audience.
What could be more exciting than using our favourite social media platforms to build your brand, connect with clients and conduct business?
We will delve into the details of our social media marketing services, the benefits for companies, and the most common types of ads used to boost businesses & achieve the desired results.
A digital agency working with forward thinking brands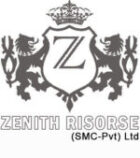 Sign up for recent work + insights
We never stand still. Hear the very latest news and opinions from the Viruni Marketing Agency.